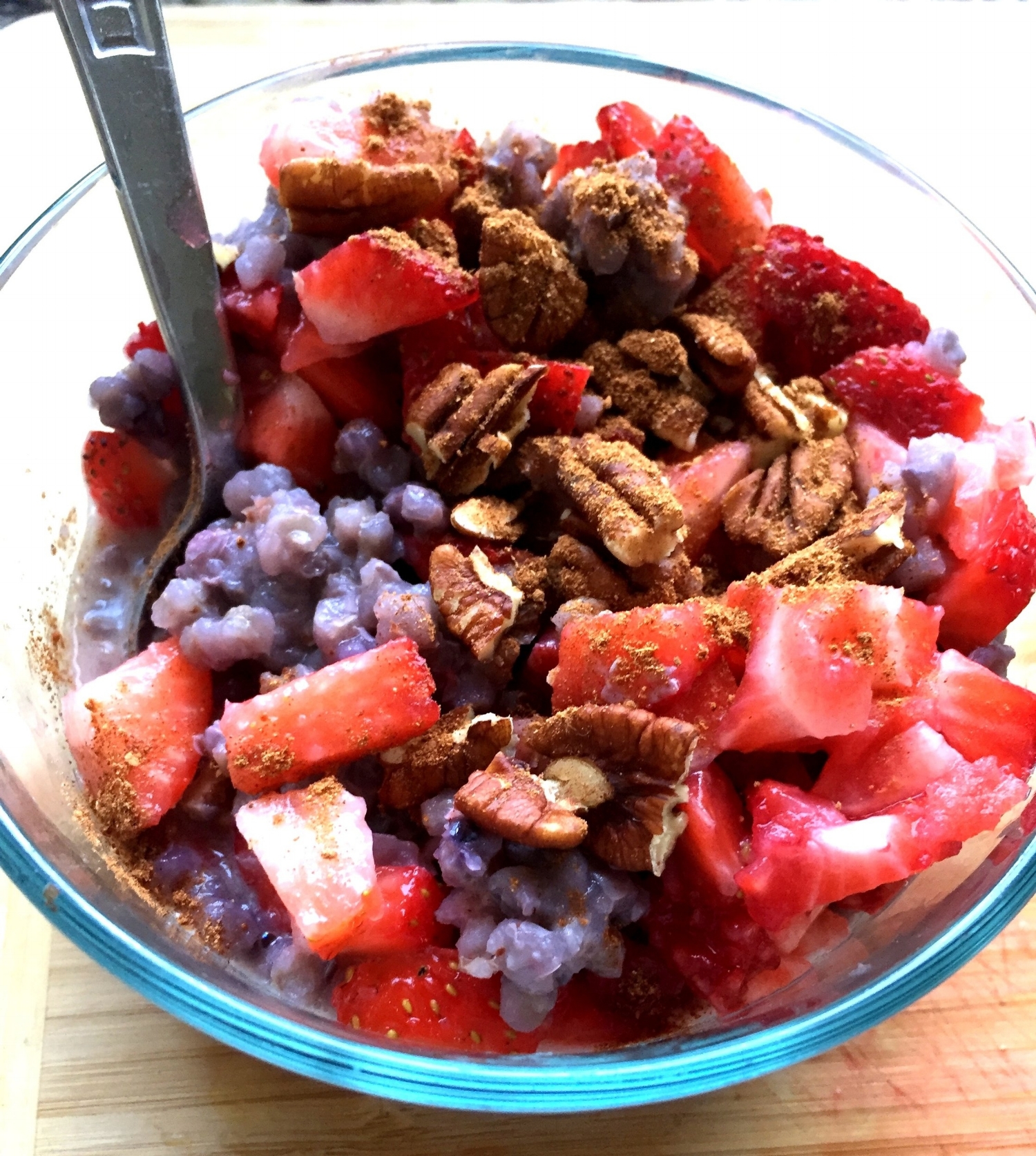 Buckwheat! Who even knew that buckwheat was a delicious food we could eat… and despite the word "wheat" in its name, is actually gluten free?! These beautiful little diamond shaped grains are nutrition superstars. They contain plentiful amounts of vitamins and minerals and nutrients like fiber, protein, iron, niacin, manganese, phosphorus, potassium, zinc, copper and magnesium.
The mornings are getting cooler and I'm finding myself craving warmer foods for breakfast. Oatmeal and chia seed pudding have become boring…. it was time to venture into some new gluten free breakfast territory. With a little online sleuthing, I found some buckwheat inspiration! My favorite kind of cooking is when I can have leftovers for days, and this was a major score that one cup of (raw, uncooked) buckwheat lasts for four breakfasts! SCORE!

Here's the simple recipe - enjoy!
Ingredients:
1 cup buckwheat groats*

2 cups water

1/2 teaspoon salt

1 teaspoon vanilla extract

1 cup frozen blueberries

*Here in Sacramento, I found the buckwheat groats in the bulk section of the Sacramento Natural Foods Coop. I also hear they're available at Whole Foods.

Add In's/Toppings:
1/4 cup vanilla unsweetened hemp milk

1-2 teaspoons maple syrup

1/2 cup fresh strawberries

1/4 cup pecans

Pumpkin Spice (from Trader Joe's) or just plain ole' cinnamon

Directions:
Add the water and buckwheat groats to a pot.


Add in salt, vanilla and frozen blueberries and bring to a boil.


Allow groats to simmer for at least ten minutes - and check the texture of the groats. They should be squishy, but not mushy or too watery.


Once the groats have cooked to a tender state with all the water absorbed, scoop out one serving and add desired toppings.
*Recipe adapted from: Simple Buckwheat Groats for Breakfast.